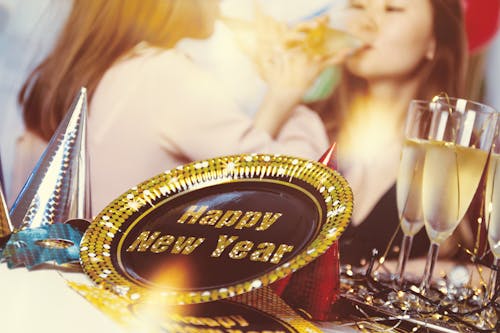 December and January are months I always look forward to because not just the Christmas and New year I celebrate but also my birthday, father's birthday and parent's anniversary. The joy I derived from the celebrations caused me be to away from blogging for two weeks even though writing a Christmas blog post would have been great. I'm sure you also enjoyed your Christmas and New year's celebrations. By the way, Merry Christmas and Happy New Year in arrears.
In my opinion, being able to stick with a plan made by yourself and without any external push from anyone might seem demotivating to accomplish the plan. For this reason, new year resolutions are overrated and not taken seriously. Initially, I assumed writing this post will not excite a lot of people but it's not the excitement that's the important thing but the few people it excites, this post should be useful to them. What have you planned to achieve this year? What self-growth have you planned for yourself? What do you intent to stay away from and what do intent to welcome into your life? If you fail to plan, you have planned to fail. You want your dreams to come through isn't? To be able to achieve anything effectively, you must plan.
By failing to prepare, you are preparing to fail."
― Benjamin Franklin
A goal without a plan is just a wish."
― Antoine de Saint-Exupéry
"The future is already here – it's just not evenly distributed."
― William Gibson
There are some bad behaviors we either developed last year or has been with us for a long time that should not remain with us this year. How have you planned to stay away from those behaviors? Knowing fully well addicted behaviors are not easily avoided. To avoid these behaviors, you have to start from somewhere and not give up. The fun thing about new year resolutions is that the journey is always fun and educating.
There's a problem I'm excited to help you with. "The problem is we don't have what to plan for and how to plan". You might find this post useful. How to set a goal. Planing here entails improving on yourself and executing the priorities. Write a list of things you would love to achieve this year based on the most important and personal growth. Achieving all of them should not be the motive but improving on yourself. Even though you don't achieve all, you would have achieved other areas of life that are important to you. What have set to achieve this year is to hold a master's degree, get selected for my preferred job, develop my blog and many more. Above all, the most important attitude to develop for this new year is a strong mentality and being prayerful.
You might also find these articles useful. 5 attitudes that stops success growth, 5 painful truths about life and the power of self discovery.